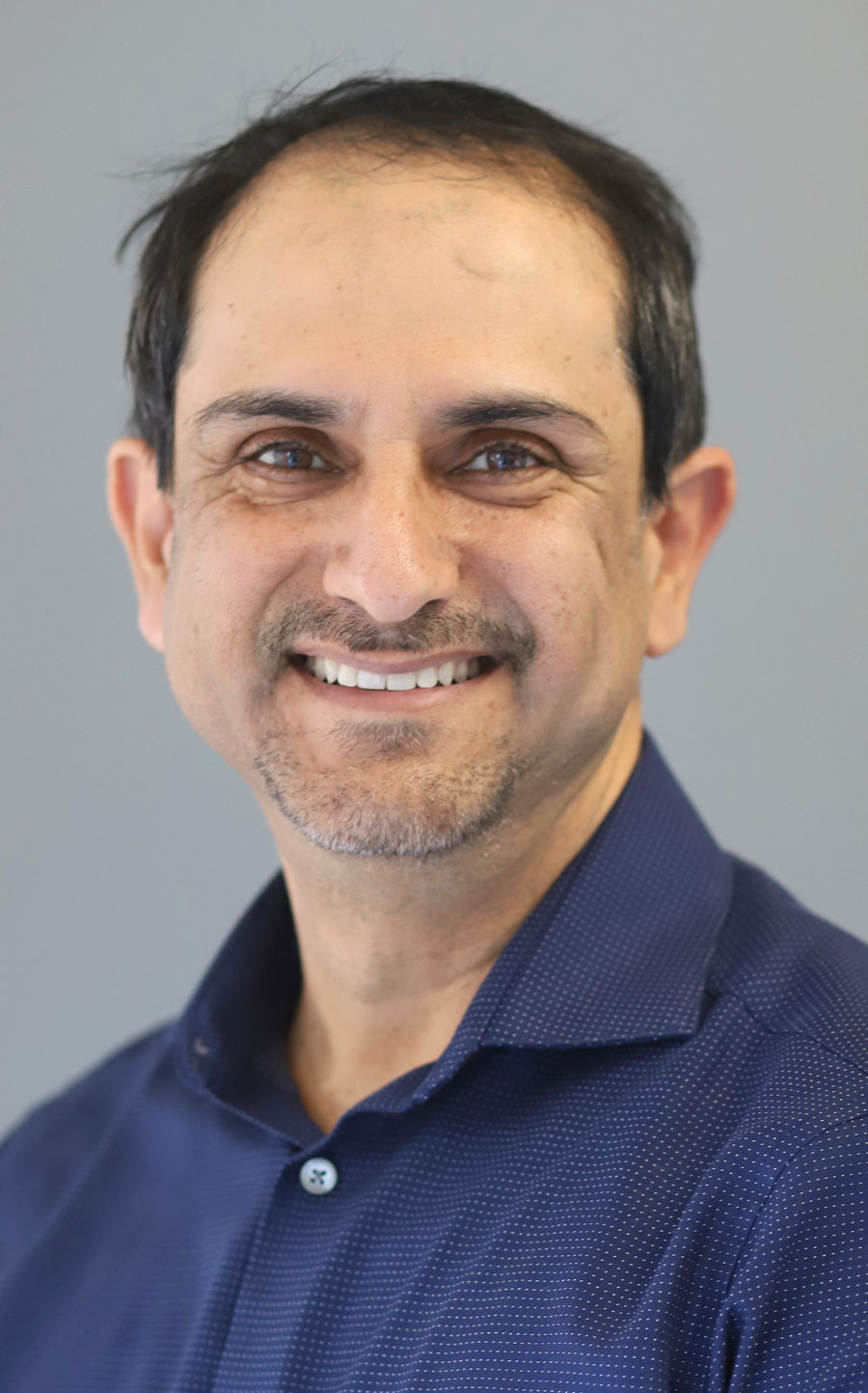 Dr. Kamal Ahmed, DDS
Plymouth, MN Dentist
Hi, and thank you so much for visiting my website. Let me introduce myself. My name is Dr. Kamal Ahmed. I've been living in MN for the past seven years, since moving down from Toronto Canada. I have been practicing dentistry for more than 25 years, but my love for dentistry started long before that, as my father was also a dentist.
After graduation in 1994, I started by working with my father for 8 years, then moved to a group practice in Minnesota. Eventually, I left to start my own practice, where I could create an office based on personal relationships and trust. While I am a doctor, I prefer a casual, personal approach, so I encourage my patients to call me by my first name, and I try to get to know each of you personally.
Our practice is based on helping our patients truly understand their conditions, what your options are, and how to prevent problems in the future. I believe in taking the time to really educate my patients on how to keep their teeth and gums as healthy as possible and will gladly answer all your questions.
I keep myself up to date with any advancements in dentistry; in recent years, I have learned and implemented things like Dental implants, Invisalign, Lumineers, laser cavity detection among others. This means we can provide you with many options, rather than having to send you to lots of different specialists – we're convenient! In my practice quality care is more than just technology and terminology. I always keep patients' best interest first.
Outside dentistry, I am married and have 2 wonderful children, plus our cat Lonnie, who take up most of my spare time. One of our favorite activities is cycling around town, so if you see us, please wave and say "Hi!" I do enjoy things like bird hunting, but I stopped that after my last dog, an English pointer, died.
I enjoy meeting and taking care of people and hope to see you soon, so please give us a call, and we'll get you in promptly!